Fabian Dudek is a German saxophonist and composer.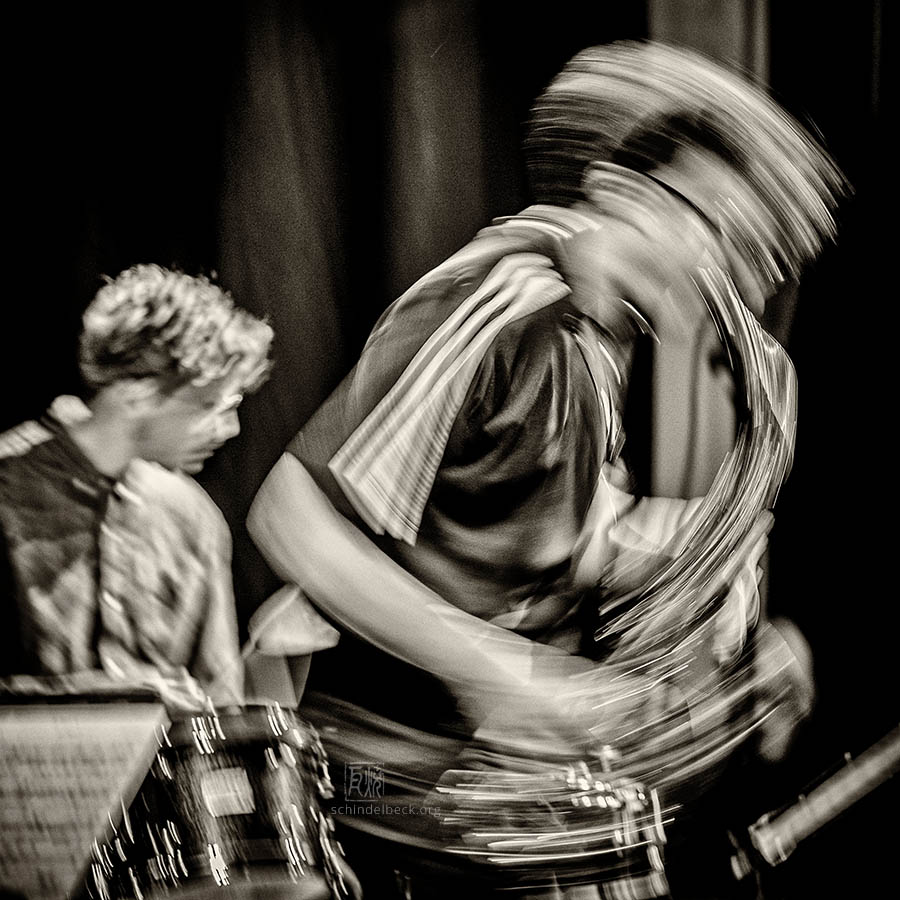 In 2022 Fabian became one of five new artists for NICA Artist Development
In 2022 "Isolated Flowers" was nominated for Preis der deutschen Schallplattenkritik
He received his bachelor's and master's degree in Cologne at "Hochschule für Musik und Tanz Köln" where he studied with Frank Gratkowski, Dieter Manderscheid, Sebastian Gramss and Niels Klein.
In 2018 Fabian Dudek won the Avignon Jazz Award "Tremplin Jazz Européen d'Avignon Grand Prix" with the Simon Below Quartet.
From 2018-2022 Fabian Dudek was a scholar of "Studienstiftung des deutschen Volkes".
In 2017 he received the soloist price at "Junger Deutscher Jazzpreis" in Osnabrück.
2017: Scholarship of the "Dr. Carl Dörken Stiftung" with Simon Below Quartet.
From 2016 to 2018 Fabian Dudek was a member of the German Youth Jazz Orchestra BuJazzO.
In 2016 Fabian Dudek and his band "The WhereMe?!" received a scholarship for artists (Arbeitsstipendium der Stadt Frankfurt) from Frankfurt.
In 2015, he received "Kulturförderstipendium der Stadt Rüsselsheim", a scholarship for artists from Rüsselsheim.
From summer 2012 until winter 2013 he studied with Denis Gäbel as a pre-college student in Mainz.
In the past Fabian Dudek played at national and international festivals and locations such as Deutsches Jazzfestival Frankfurt, Jazzweek Cologne, Serious Series, Moers Festival, Avignon Jazz Festival, Jazzfest Bonn, Winterjazz Köln, Klaeng Festival,  c/o Pop Festival, Klaipeda Jazz Festival, Kölner Philharmonie, Loft, Jazz-Fabrik Rüsselsheim …
Fabian Dudek played concerts in France, Italy, Germany, Switzerland, Austria, the Netherlands, Lithuania, Ecuador and India.
Discography
Fabian Dudek Quartett – Isolated Flowers (Traumton) – 2022
Wolfgang Pérez – Who cares who cares (Fun in the church) – 2021
Dudek/Windisch/Sundland/Baumgärtner (Bandcamp release) – 2021
Simon Below Quartett – Elements of Space (Traumton) – 2020
Fabian Dudek Quartett – Creating Meaning (Fixcel) – 2019
BuJazzO – Cuban Fire (Double Moon) – 2019
Moritz Wesp – Recycling Allstars (Independent) – 2019
Gianni Brezzo – New Magic (Paper Cup) – 2019
Simon Below Quartett – Wailing Wind's Story (Double Moon) – 2018
The WhereMe?! – The WhereMe?! (Independent) – 2018
BuJazzO – 30 Jahre Bundesjazzorchester (Double Moon) – 2018
Gianni Brezzo – Limonata (Paper Cup) – 2018
Dudek/Tiemann/Philipp (Bandcamp release) – 2018
BuJazzO – Verley uns Frieden (Double Moon) – 2017